No need to give you a lengthy introduction to my next interviewee. Stephanie A. Smith has a diverse list of published books. She studied with Ursula K. Le Guin and she, too, has suffered through 1st vs 3rd POV. (I'm in that swamp right now! Send me help.)
How long have you lived in FLA?
I have lived in Gainesville, Florida since 1990, twenty-seven years now. I moved here to take a job as a Professor of English at the University of Florida, after doing my PhD in American Literature at UC Berkeley. I was already a published novelist, with my first novel from Athenaeum in 1985. I was 25.
Where do you write and when?
I write every morning, every day, in the kitchen, standing up. I get up at 5:00, take the dogs out, make breakfast, take the dogs for a walk and am at my computer by 8:30-9:00. I write from 9-noon and then I usually quit to do other work. On the other hand, I am always composing scenes or rethinking what I wrote that morning as the day goes on, so I always carry a notebook to jot notes down. Sometimes, I give myself Sunday off.
What is your biggest failure and what did it teach you?
I wrote a novel in third person and then entirely re-wrote it in first person for two years before I gave up on it entirely. I still have a version of it in hard-copy, but it doesn't work in either voice. What it taught me was how to write first and third person properly.
What is the best writing advice you've ever received? Or do you have some personal writing advice to offer?
Best advice I ever received was from my college room-mate: find a living author you admire and try to take a class from them. I did this: I worked with Ursula K. Le Guin when I was 19, and she has been my friend and mentor most of my adult life. I learned so much from her about persistence, perseverance, literature and living the writing life. My own advice: never give up, no matter what. If you are a writer, you must write.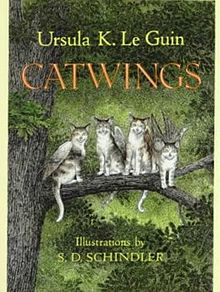 Who is your Dead Dream Date and why? (Literary or otherwise)
I am a lucky person. I've already had my dream dates in real life with a. Ursula K. Le Guin b. Toni Morrison and c. Michael Cunningham. I've had lunch and/or dinner with all three of them. If I were to choose the dead over the living, it would be F. Scott Fitzgerald, sober. In every single case, because they wrote some of the most beautiful and moving sentences I've ever read. Wouldn't mind meeting Marilyn Monroe out of sheer curiosity and because I've written about her.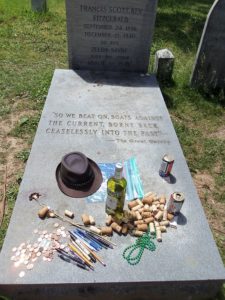 Favorite cocktail or N/A drink and at what Florida bar?
Classic gin martini, at any bar, although I love the bar at the legendary
Don CeSar in St. Pete Beach, where Fitzgerald belted a few back.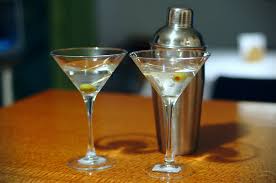 Please visit Stephanie's website. I love her WordSmith videos and her encouragement to writers. Ask her a question in the comments section of this post. PSSSSST …. maybe about Le Guin!
See you back here in two weeks for another Florida author interview.