Welcome back to all the Cozy in Miami readers. Maybe that should be an  'I'm back!'? I've recuperated from SleuthFest and have lined up some exciting authors for 2017's edition of To Live & Write in FLA. Don't forget to sign up (column to your left) to get new posts to this blog delivered directly to your inbox. 
I'd like to introduce you to Alethea Kontis. Although we have never met IRL, we know each other via an online Florida writers group. I think I will soon have to visit her as she's promised to bring homemade baklava! Being that she is Greek I'm betting it is probably very, very good. A few other things to know about this New York Times bestselling author: She is a princess. She is an authority on Fairy Tales. She writes children's books, YA, and adult paranormal/fantasy. And there is so much more… but, onto the interview.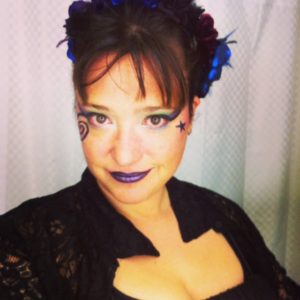 How long have you lived in FLA?
3 years
Where do you write and when?
Lately I've been working at Port St. Java (Port St. John) once or twice a week, but mostly I'm at home on the couch—nothing fancy. As for work hours…well, if I'm breathing, I'm writing.
What is your biggest failure and what did it teach you?
My biggest failure: Every romantic relationship I've ever had.
What did it teach me: How to write angry. How to write sad. How to write evil. How to write hope. How to write a broken heart. How to write a happy ending. But mostly, how nothing and no one is worth sacrificing my career and my family.
What is the best writing advice you've ever received?  
The best advice I've ever received…it's hard to put into words. It was more of an attitude, really. I had no formal creative writing education growing up—I was a child actress and science nerd who majored in Chemistry. But that never stopped me from writing and learning everything I could about the publishing industry. And when my mentors finally did appear—Orson Scott Card, Andre Norton, Sherrilyn Kenyon, Jane Yolen, Jude Deveraux—they never treated me like a wannabe. They said things like, "Just write the novel." Or "When are you coming back over to work?" Or "Get used to it." I might not have known I was a "real author," but they did. I just needed to see myself in their mirrors. Even now, I hear their voices in my head, and I get back to work.
So if you're a writer, listen to your mentors. Let them be hard on you. Trust them. Remember their voice in your head. And if you don't have one, I'll be that voice for you right now: Go write that novel. Go back to work. Writing is hard. Get used to it.
Who is your Dead Dream Date and why?

Not fair—there are so many to choose from! Off the top of my head, I would love to sit and visit with Ellen Raskin. Ellen is best known for her Newbury Award Winning book (and best mystery of all time) The Westing Game, but my favorite of hers was called The Tattooed Potato and Other Clues. Ellen also worked in the industry as a graphic artist—among the hundreds of covers she produced was the first edition of Madeleine L'Engle's A Wrinkle in Time. She died when I was eight (right around the same time I started reading her books).
I am such a huge fan of authors like that—Ellen Raskin, Astrid Lindgren, Lewis Carroll, Diana Wynne Jones—renaissance people with diverse interests who wrote genius level books for subversive young misfits like me. They challenged me to be even smarter, and made me feel like having a Giant Brain maybe wasn't such a bad thing after all.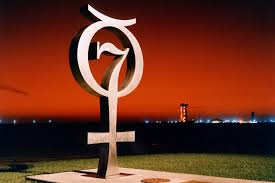 Favorite cocktail or N/A drink and at what Florida bar?
I really don't do bars or cocktails. My favorite Florida evenings are spent shrimping with my dad on the pier out past the Mercury 7 memorial in Titusville. It's always so beautiful and peaceful out on the water, under the stars. And no matter how many shrimp we catch (or don't), I always high-five John Glenn on the way back home.
Check out Alethea Kontis on her website, twitter, and facebook.
I'll be back in two weeks with a new Florida author interview.