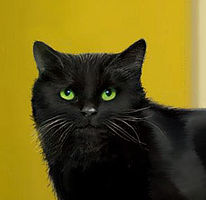 I know Ali Brandon as Diane A.S. Stuckart. She is the New York Times bestselling author of the Black Cat Bookshop Mystery series from Berkley Prime Crime. And yes, cats have a lot to do with how we met. See—- Diane was wearing a pair of cat ears. I was in line waiting for the doors to open at one of SleuthFest's big events and I looked behind me to see a lady with cat ears. It was my delight to learn she was the author of the Black Cat Bookshop series.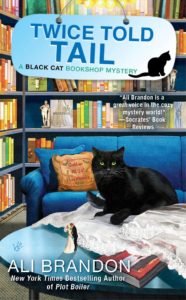 I'd already read one of the books in the series and loved her cat character Hamlet. Since, then I've begun following Hamlet on twitter and facebook. He is a very talented cat. Diane is, too! You should check out her da Vinci series. It has a canine in it, a lovely Italian greyhound named Pio. So, dog lover or cat lover Diane has a mystery for you. Enjoy the interview.
How long have you lived in FLA?
I said goodbye to my beloved home state of Texas and moved to the West Palm Beach area in 2006 – unfortunately, right before the real estate bubble burst. I guess I'm stuck here now, but that's OK as I've become quite fond of the Sunshine State.
Where do you write and when?
Since I work full-time in addition to my writing, I write nights and weekends in my home office (when I can shove the cats off my desk); or, when the weather is nice, out on my screened back porch. When I'm on deadline, I also write at lunch time in the backseat of my car with my laptop propped on my knees.
What is your biggest failure and what did it teach you?
I don't think I've had failures as much as missed opportunities – sometimes brought on by Fate and sometimes because I just didn't hustle enough. But I've learned not to worry about following the trends…or worry that what I'm writing is to similar to something already out there. If it's good, it's going to sell.
What is the best writing advice you've ever received?  Or do you have some personal writing advice to offer?
The best advice wasn't specifically given to me, but advice I take to heart — namely, never envy another writer's achievements. There's plenty of room at the top for all of us, even though it doesn't always feel that way Rather than wasting time wishing I had someone's success, I should be busy emulating their work ethic that gained them that success in the first place. Though, of course, being in the right place at the right time never hurts!
Who is your Dead Dream Date and why?  (Literary or otherwise)
After having read all his notebooks while doing research for my Leonardo da Vinci mystery series, I'd have to say Leonardo. He was a quirky, brilliant, arrogant, and complicated man who managed despite penning thousands of pages of writings and drawings to reveal very little personal information about himself. I'd love to fill in some of those blanks.
 Favorite cocktail or N/A drink and at what Florida bar?
I'm not big at hanging out in bars—can't handle the cigarette smoke–so I'm afraid I don't have a favorite watering hole. Besides which, you're more likely to see me clutching a Diet Coke than a cocktail. But my adult drink of choice at home is currently Moscato when it's hot, and Bailey's and coffee when it's cold. When out, I opt for a Margarita on the rocks with plenty of salt.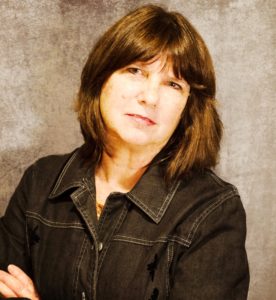 Find out more about Diane, Hamlet, and Pio on her website.
Save