One of the things I love about these Miami Interviews is question number two. My reading list is getting longer and longer. I will be adding J.D.'s favorites to it along with her first in series , Through Pelican Eyes. Here is my interview with poet, flash fiction author and mystery writer J.D. Daniels.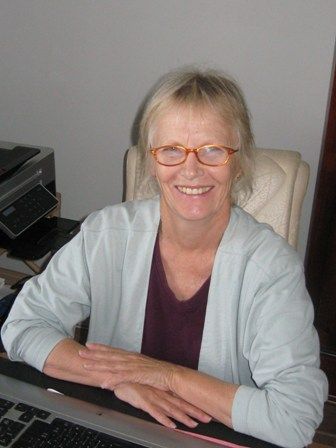 1. Have you ever been to Miami? Please tell us the one thing you found delightful or unique about "The Magic City".
My ex-husband and I lived in Miami when my son was in kindergarten and my husband was attending graduate school at the University of Miami. It was a charming, fun time to be so young and blessed by the Miami sun. I'll always remember the magical wind swept days we spent sailing in the local waters. But what we loved most was the quality and diversity of the people we met. We made many friends. My nephew has lived in South Beach for some time and loves it for the same reasons. My son, who owns his own internet advertising company now in Seattle, was born in Key West when my husband was an officer in the navy. He is proud to declare himself a Conch and remembers his kindergarten and first grade Miami days with a smile. So do I. My daughter, who is two years younger, went along with me when I volunteered in my son's classrooms.  I have a feeling that's where she got her initial love for helping young minds. Her chosen career is as a Speech Language Specialist in California.  She and my son are also my best fans.
2. What is your favorite novel set in Florida and why?
My all-time favorite is The Garden of Last Days by Andre Dubus III who also authored The House of Sand and Fog. I tend to like edgy work. The characters (especially the stripper April) are unforgettable and desperate. The plot thunders toward a cataclysmic ending. As far as mysteries set in Florida, I'm a big fan of all the contemporary writers with female protagonists. The more strong intelligent women portrayed the better. But, don't get me wrong, I admire strong male characters as well. My portrayal of the Turkish carpet merchant in Minute of Darkness proves that point.
3. Tell us about your writing and main characters.
My writing mirrors my furniture—eclectic as all get out. My writing life has kept me two steps off the traditional grid. I received my Doctor of Arts degree from Drake University with a dissertation of my own poetry. It was initially planned that I would submit fiction as well, but I had so much poetry at the time, my fiction was set aside. Instead of applying for academic jobs like expected, I packed a bag and took off for England and worked as a waitress in a vegetarian restaurant where I learned to smile again and continued to write like a madwoman. Writing was, and still is, a paramount goal. For years, publication was a marginal one. I'm a self-proclaimed gypsy academic and an obsessive, dedicated writer of all things words. My book of poetry, Say Yes, 2013, chronicles a woman's journey from darkness to light.
The biography The Old Wolf Lady: Wawewa Mepemoa, 2005/2014 tells the life story of a crusty, straight-wise woman who spent her life making a difference and bucking a world defined by men. I am proud to say the five-year-long project was sponsored by The Iowa Arts Council and the college where I still teach writing.
My mystery series set in Matlacha and Pine Island, Through Pelican Eyes, 2014, features a strong, zany artist/amateur sleuth protagonist. Ironically, the series came about when a male New York editor said to me: I don't think you have the DNA to write a mystery. Oh, how I love a challenge. The second in the Jessie Murphy Mystery Series will come out this spring. The third is almost finished.
Minute of Darkness & Eighteen Flash Fiction Stories, 2015 will be released at the end of January. Again, the protagonists are women. The main characters go head to head with moral challenges. The novella is set in Ankara, Turkey where I taught at Bilkent University.
My writing motifs reflect external struggle for mastery over obstacles that seem insurmountable and interior conflict with issues women and men face daily. My writing style is simplistic and minimalistic. I trust, for some readers, it radiates with mythology. But mostly, I hope my words bring pleasure, that they entertain.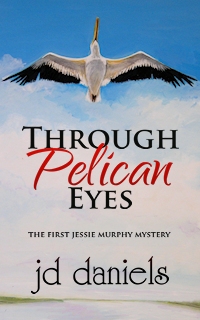 4. Would your main character(s) be a fish out of water in Miami or would they dive in and swim with the sharks?
There is no doubt whatsoever that my twenty-eight-year-old amateur sleuth Jessie Murphy would be in the water swimming and whooping for joy while all the time watching her back. Her sidekicks, Redneck Zen and Gator would be splashing right along beside her and most likely be tickling the shark with a gaff. One of the American women in Minute of Darkness would be in the water as well—Cass Griffith. But Justina Ismit sadly would, if faced with the chance, remain on the shore, playing it safe, hiding from the adventure, the risk. My other, diverse female characters in my flash fiction would have their own choices to make. My male Turkish protagonist is not fond of water. He'd be in an outside café eating calamari, not Greek calamari—Turkish calamari.
Please find J.D.'s books at your favorite independent bookseller or link to them via her website.