For all the my blog readers that are dealing with the cold weather up north, I hope this interview warms you up. Lesley Diehl  is a  winter bird. She lives in up-state New York but winters in Florida. Two of her mystery series (Big Lake murder mysteries and the Eve Appel series)  are set in rural Florida with plenty of swamp action. She, also, has a mystery series that has a micro-brewing theme. So, grab a beer ( or flan if you've got it) and sit a spell with my guest, retired professor of psychology,  author Lesley Diehl.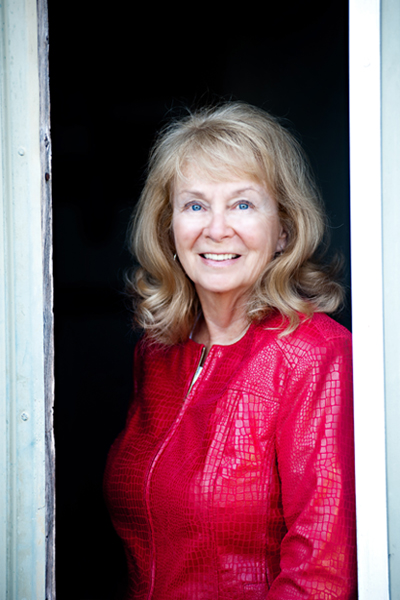 1.Have you ever been to Miami? Please tell us the one thing you found delightful or unique about "The Magic City".
I used to spend my winters in Key Largo and sometimes I came to Florida for vacations to get away from all that snow and cold up north. There's nothing as welcoming as stepping out of the airport in Miami and having all that hot, wet air hit you. That's just heaven to a Yankee in the winter!
Of course the best thing about Miami is the food, especially the Cuban food. There's nowhere that beats it, tender chicken and buttery yucca or malanga, fried plantains or a whole pig roasted in that hot box so that the skins gets crispy. And flan, how I love flan. Oh, yum, yum. It's also fun to go to South Beach and look at the beautiful people and wonder how anyone can be that perfect with all that great food around!
And close to the heart of Miami is Miami Springs, the charming little community where several of my friends from the airlines had homes. My husband and I spent New Year's Eve in a small neighborhood restaurant there. Food was wonderful and music delightful. No one can dance like Cuban-Americans. Nearby is Coral Gables, another place to eat outside and watch people, a delight for writers. I found the best thrift shop there where they sold used tuxedos. Of course, like one of my protagonists, I love buying secondhand.
2. What is your favorite novel set in Florida and why?
It's so hard to choose because there are so many great Florida writers, certainly mystery writers, but I especially love Carl Hiassen, not really in the mystery genre, but his take on Florida politics and the masterful way her converts them into humorous events and outrageous characters means you can't beat him for a great, side-splitting read.
3. Tell us about your writing and main characters.
I write two humorous cozy mystery series, both set in rural Florida. My most recent series is the Eve Appel series. Eve is a winter visitor who has come to Florida to set up a high end consignment shop with her best friend. Eve is a tall, blonde, rail thin woman with a penchant for buying designer gently used clothing, accessories, and especially shoes. Although she's near six feet in bare feet, she prefers wearing at least four inch heels most of the time. Eve seems to find trouble in the guise of dead bodies often. She's an in-your-face kind of gal who believes she can handle every situation even when she finds herself face to face with a killer. Despite her sassy ways, she is loved and admired by many people who come to her aid when she needs help. In the most recent book Dead in the Water, murder strikes when she takes her uncle on an airboat ride and he is killed by a single shot to the head, clearly from a sniper's gun. He is family, and Eve is determined to find the killer. And she has lots of help, a hunky private detective, some cowboys, a mob boss, her grandmother (as spunky as Eve), a homicide detective who might wish Eve out of the way, a handsome Miccosukee Indian and his grandfather. Look for alligators and a few snakes to spice up the search for the murderer.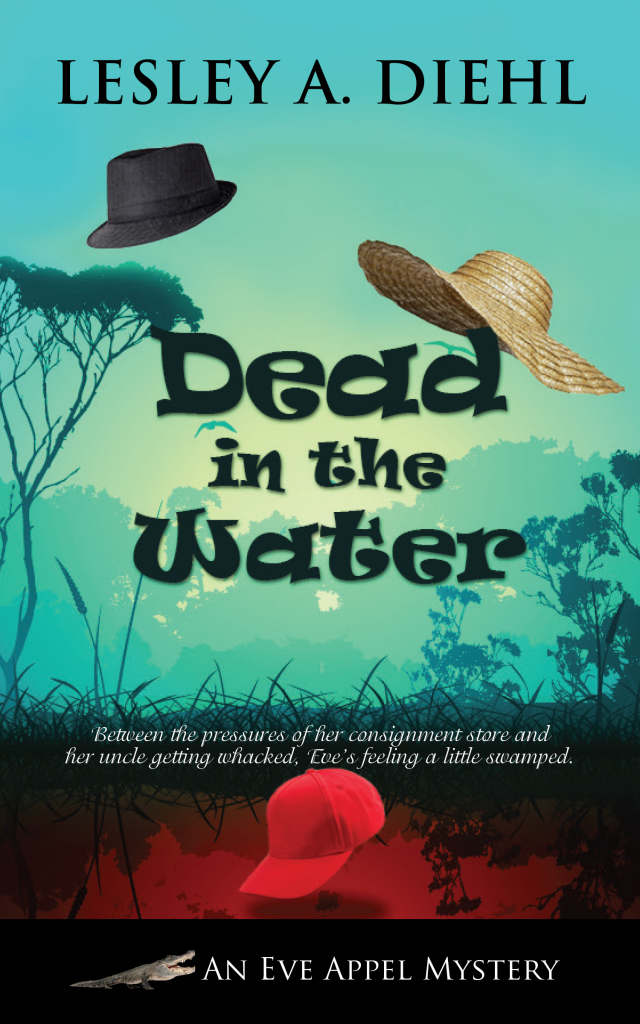 4. Would your main character(s) be a fish out of water in Miami or would they dive in and swim with the sharks?
Eve would revel in a swim with the sharks. She'll take on anything. And because she loves to eat (darn but she's one of those gals who never gains weight), she'll be frequenting those restaurants I talked about and searching out any consignment shops. And she wouldn't turn down looking for a killer either. Eve works hard at her business, but I think she deserves some down time and Miami might be just the place to take it. Now, there's an idea for a scene in my newest manuscript about Eve.
Please visit your local independent bookseller or link to Lesley's books directly from her site.  w