Do you see me doing cartwheels? Well, I am. At least in my imagination as I was never good at them IRL. My excitement is over this installment's guest, Irina Gonzalez. She is Cuban-Russian. Yes,that is a thing. Those of you that have read my novel Jeweler's Mark know that is has a Russian theme and even a minor character with a Cuba-Russia connection. (The butcher in the Russian shop.) The Russian theme will continue in book two of the series and now I have a research source other than Google. There is more than just my selfish reasons to be excited about Irina. She is a freelance writer/ journalist, an aspiring YA author and the food editor for the online magazine Brit + Co. Without further ado—- Biennvenidos, Irina.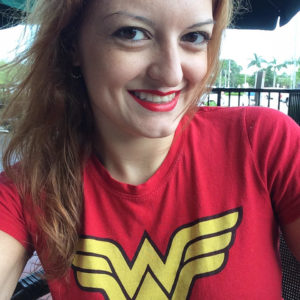 How long have you lived in FLA?
My family moved to Florida from Russia/Cuba when I was 8 years old, and I grew up first in Miami and then Fort Myers on the SW coast. I moved away at 18, but came back a year ago and have happily settled back in the SWFL area ever since.
Where do you write and when?
I write primarily in my home in Fort Myers, and I am a full-time freelance writer and editor so I work pretty "regular" hours. I wake up, walk my dog, make breakfast and start my day around 9am. I typically spend my mornings doing my editor work as the Food Editor at Brit+Co, and my afternoons writing for various publications.
What is your biggest failure and what did it teach you? 
My biggest failure has been not speaking up in the past when something bothered me or when I truly believed in a story, but my editor did not. Fighting for the pieces I believe in is something I've slowly learned to do over the years, but I wish I had learned this sooner. And, honestly, it's still something I need to practice more!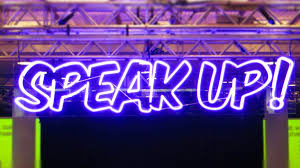 What is the best writing advice you've ever received? Or do you have some personal writing advice to offer?
The best writing advice I've ever received is also the best advice I've ever received, and that is: BE KIND TO YOURSELF. When I moved out of New York City after 12 happy years, my therapist left me with those words. At the time, I was going through a difficult time in my personal life and had decided that I needed to recharge and refresh back home in Florida. Since then, delving back into my writing career, I've learned that being kind to yourself is key to success, both in life and in writing. As for my personal writing advice, I would say that the best thing I've learned myself that I always tell to newbies: NEVER GIVE UP! Pitches fail, stories don't work, there's always a new reason to quit being a writer… but perseverance is key in this career, and you just have to keep going and going and going until you achieve success. And then you keep going some more.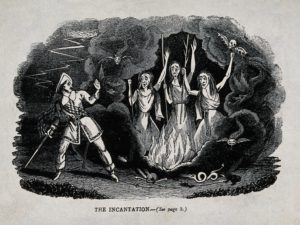 Who is your Dead Dream Date and why?  (Literary or otherwise) This is going to be THE most standard, boring answer but, my Dead Dream Date would definitely be Shakespeare. I'm sure every other writer and their mother would give this answer, but William Shakespeare meant a lot to me growing up. Macbeth remains my favorite play, and I've seen many successful iterations of it and it still gets me every time.
Favorite cocktail or N/A drink and at what Florida bar?
I don't drink as I am in recovery, but the juices at First Watch (where I often eat brunch) are always a favorite go-to. 
Gracias, Irina. I, too, love his Scottish play & Wonder Woman. 
Please follow Irina on her blog, twitter, & instagram. And ask her a question in the comment section below.
Irina, maybe you can recommend a delicious N/A drink recipe for my monthly newsletter?  Sign up for "Gigi's Jewelry Tips & Drinks" newsletter in the left hand column.
Join me in two weeks for a new installment of Cozy in Miami and meet another interesting Florida writer. 
Save
Save
Save