I'm pleased to introduce you to a rarity— a REAL Floridian! Valerie Willis is a 6th generation Floridian. That is just unheard of in this state of tourist, retirees, and snow birds that averages 1,000 new residents per day.
Valerie writes a couple of different series. A Paranormal Fantasy Romance Series featuring an anti-hero called Cedric and the  Teen Urban Fantasy series Tattooed Angels. She mixes mythology, folklore and history into her storytelling.
How long have you lived in FLA?
All my life! In fact I was sixth generation on the same road in my hometown, Winter Garden. At one point, most of the neighborhood was related by blood or marriage, so it was very small town feel. As for how long my relatives have been there, I can only guess as far back as the late 1800's due to a conversation I had with my Great Grandma. She knew it was originally "Mosquito County" and the specific area where we were living was labelled "Rattlesnake Ridge" – talk about mind-blowing!
Where do you write and when?
I attempt to write at home, but often the household is a little too distracting for me. My default writing is making a date on the weekend with my laptop. The two of us go to a Wi-Fi savvy café or diner to indulge in coffee and finger foods. On occasion, thanks to Writer's Atelier and the literary community in Orlando, I get to frequent write-ins at least once a month. Something about being in a room full of writers really spurs the word count out of me.
What is your biggest failure and what did it teach you?
My biggest failure was trying to edit while writing the first draft. There are no words for the level of frustration, the amounts of writers block, and a long list of headaches attempting to do this caused. My mentors started fussing at me for it, so I started leaving notes behind in lieu of editing. The speed in which the first draft finishes is a huge difference. I learned that you can't where two hats at the same time, you'll only weigh yourself done and make yourself miserable and even drive yourself away from a beloved story. When you are a writer, WRITE! When you have a finished first draft, then put on your Editor's hat and EDIT!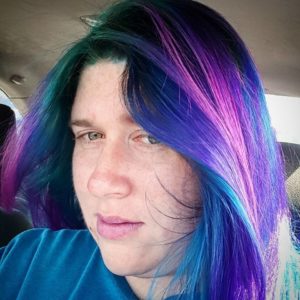 What is the best writing advice you've ever received?  Or do you have some personal writing advice to offer?
I suppose I sort of revealed this in my above response. As for some personal writing advice to offer, I would have to say to not give up. Only you can write the story, share what's in your head. Try not to be your own obstacle. Make time to write, where one hat at a time, and if you can, reach out to writers and surround yourself with a supportive group who inspires you to write and learn from one another.
Who is your Dead Dream Date and why?  (Literary or otherwise)
I would have loved to had the opportunity to talk about writing and Japanese history with James Clavell. It was his work that showed me you can be historically accurate as well as manage a plot with multiple characters. Much of his style of writing inspires me, but I am also a complete geek about oriental history. I would love to have had a conversation over dinner and wine while having a nerd moment with him.
Favorite cocktail or N/A drink and at what Florida bar?
When they have it, Kopparberg's Strawberry Lime Hard Cider at the Copper Rocket in Maitland! I frequent there with Writers of Central Florida for open mic readings, so it's become a very fond place for me. That and they carry my favorite Hard Cider on occasion!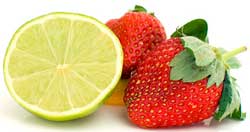 Follow Valerie on  social media: facebook, twitter, and GoodReads.
And read her humorous real-life tales on her blog.
I'll be back in two weeks with a new Florida Author interview. Sign up for my newsletter (form in left side column)  and get a monthly jewelry tip and drink recipe from Gigi, the jewelry designer sleuth in my Love & Diamonds series.
Save
Save