Feliz Año Nuevo
I'm welcoming Cozy in Miami's 2017 in with a revival of my Miami Interview series. Laurel Peterson is a frequent visitor to the Magic City. Beyond her love of Miami and mysteries, Laurel & I share something else in common. We are both poets. (Laurel, I also have a poem or two  published in The Distillery.)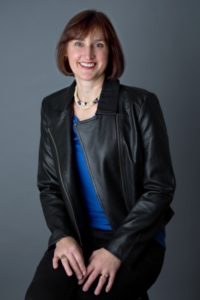 This is what Laurel says about how she got into mystery writing. "One eighth grade afternoon, the bully on the bus was worse than usual. I came home and wrote a story of revenge in my journal. What satisfaction to leave her bleeding (on paper, of course!) on the playground. Thus was born my career as a mystery writer." I agree with her. There is satisfaction in righting wrongs and getting some bloodless revenge. Writing is an amazing tool for overcoming grief, trauma, and hardship. If you have ever written away your woes, please leave us a comment about it.
Now onto the interview~~
Have you ever been to Miami? Please tell us the one thing you found delightful or unique about "The Magic City".
As northerner whose summers are all too short, I love the heat and have been to Miami several times. We have family there, and my husband and I also use it as a gateway to the Keys. The last time I visited Miami was for a writing conference through The Writer's Institute: The Center at MDC, which has so many terrific literary programs. I took a workshop with the amazing Mat Johnson on structuring the novel. All the conference organizers thought I was nuts because I walked from the hotel to the college, a total of about 15 blocks. In New York, that's nothing, but they seemed to think it was endless. One day, enticed by the pretty waterfront park, its touristy shops, and its wonderful sculptures, I got lost. I finally found my way by asking directions, but I barely made it to my workshop on time—and, of course, I was all sweaty. Mat said to me later, "You had your maps app, right?" I had totally forgotten!!
What is your favorite novel set in Florida and why?
Barbara Parker's Suspicion of…  series was great fun. Two lawyers—one white and one Cuban—tackled tricky cases together. But as a mystery lover, Carl Hiassen is not to be discounted. !!
Tell us about your writing and main characters.
My first mystery novel, Shadow Notes, was recently released by Barking Rain Press. My protagonist Clara Montague has intuitions and a bad relationship with her mother. At the beginning of the novel, she's been traveling around the world for fifteen years because her mother Constance ignored her intuitions and, as a result, her father died. (The girl knows how to hold a grudge!) Now, she has a dream that her mother is in danger and feels obligated to return home. Shortly after she arrives, Constance is jailed for murder. Did she do it?
Of course Constance refuses to tell her anything, so Clara enlists the aid of brother and sister Andrew and Mary Ellen Winters, Constance's enemies and wealthy socialites with political ambitions, to dig out Constance's secrets. But what are the Winters' motivations for helping her?  And why does the mere fifteen year age difference between Clara and her mother make them nervous?
In addition to writing mysteries, I also write poetry. One chapbook, Talking to the Mirror, was published by The Last Automat Press. The second, That's the Way the Music Sounds, was published by Finishing Line Press. My full-length collection, "Do You Expect Your Art to Answer?" will be released by Futurecycle Press in January 2017.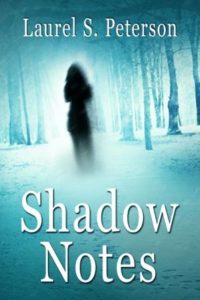 Would your main character(s) be a fish out of water in Miami or would they dive in and swim with the sharks?
Clara is a world traveler; it's something she loves more than almost anything else. While she wouldn't blend in with the local culture, she would love to participate in it—attending the art openings at the Museum of Contemporary Art, tasting all the different versions of Latin cuisine, walking on the beach, and, because she is a landscape architect, visiting the Miami Beach Botanic Garden, and the Fairchild Tropical Botanic Gardens in Coral Gables.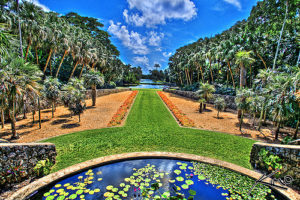 I hope you will follow Laurel on her blog and social media. And I hope you'll come to Miami to see the sights and sample our Latin cuisine.