I love the cover art for Micki Browning's new book. She revealed it to a group of fellow mystery writers and I was there that day. That was well over a year ago! I've been waiting to read what's behind that gorgeous cover. Luckily, I won't have to wait too much long. Her mystery, Adrift, will be released in January 2017. It won the 2015 Daphne du Maurier Award for Excellence and the Royal Palm Literary Award for best unpublished mystery and unpublished book of the year.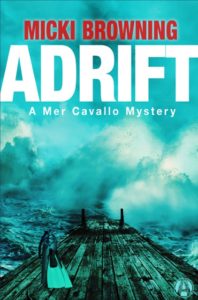 Before becoming a full-time writer in paradise (The Florida Keys) Micki Browning worked in law enforcement for more than two decades. Coupled with her degree from the FBI National Academy she has an incredible depth of first-hand knowledge that any mystery writer would kill for! (FYI- No need to do that as she is a consultant and will share her expertise with you.) I love the opening to her website. "I have to confess. My current job is murder. I'm a writer of wrongs."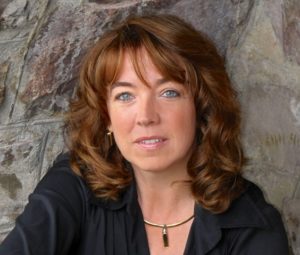 How long have you lived in Florida?
I've lived in South Florida since 2011. I had every intention of spending six months in the Keys and six months in Colorado, but other than a couple quick trips to visit family and friends in the Centennial State, that plan didn't work out. It's nice to live in a state where the people don't know what a snowblower is, and I can wear flip flops year round.
Where do you write and when?
I love writing outside, especially if it's near water—the saltier the better.  I find that writing freehand taps into a different part of my brain than when I'm at my computer. I'm more adventurous armed with a pencil. That said, I spend a lot of time in my home office.  Deadlines require focus. I'm fortunate that I can write at anytime during the day—as long as I've had at least one cup of tea.
What is your biggest failure and what did it teach you?
I didn't sell my first (or second) book, which at the time felt like a horrible failure. It taught me humility. I retired as a police commander, a step away from chief of police, but living life as a police officer was far different than writing about it. I was a neophyte writer who needed to learn her craft.
What is the best writing advice you've ever received?
Plot from the point of view of your antagonist, and write from the point of view of your protagonist. Obvious, right? How can your protagonist go about solving the nefarious deed at the heart of the story if the author doesn't know how the antagonist executed the (almost) perfect crime?
Who is your Dead Dream Date and why? (literary or otherwise)
James Thurber. He was primarily a cartoonist, but his short stories were incredibly funny and his wit was driven by intelligence and insight. His brand of storytelling has always resonated with me. He taught me that some of life's most poignant moments benefit from a dash of humor.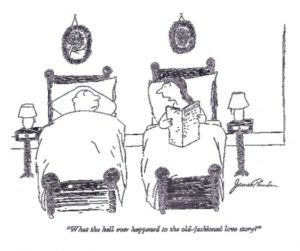 Favorite cocktail or N/A drink and at what Florida bar?
The first cocktail I had in the Keys was at Sharkey's Pub in Key Largo and it was a tropical mash-up of light rum, pineapple juice, mango fruit rum, orange juice, passion fruit rum, grenadine, and a splash more rum. I think it was good. I'm not sure, it's all a bit hazy….
Save