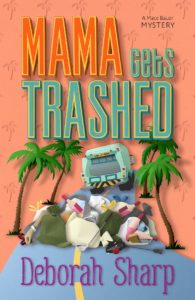 Deborah Sharp is one of the funniest writers I've ever had the pleasure to meet. Her Mama series is rich with laugh-out-loud moments and insights into the other Florida. (Not glitzy Miami or mouse house Orlando) She is a former reporter for USA Today and she's married to a reporter , NBC TV's Kerry Sanders. They met covering a story  ' in a frozen farm field in romantic Immokalee, Fla.' For those non-Floridians, Immokalee is hardly romantic and Florida rarely freezes so no one has proper cold weather gear. 
How long have you lived in FLA?
I'm an authentic native, born and raised, which sometimes makes me feel as rare as the endangered Florida panther.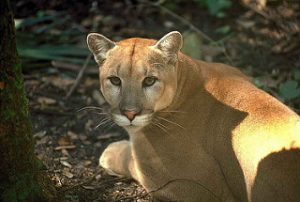 Where do you write and when?
I don't have children or a "day job," so I'm able to write when the mood strikes. Because I write my first drafts in long-hand, in an old-school composition book, I'm able to write anywhere: at home in my office, on my backyard deck overlooking the New River, in a coffee shop, at the library. I just stick the booklet in my backpack and go.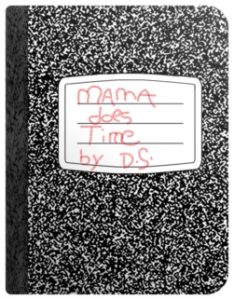 What is your biggest failure and what did it teach you?
I'm not sure this is a failure, but the biggest mistake I made way back when was thinking I was ready and able to write my first novel, while holding down a demanding, full-time job as a reporter. I did produce a book — badly written, riddled with rookie mistakes, and in no way ready to be pitched to an agent. Which, of course, was what I did, almost as soon as I finished it. Brimming with misplaced self-confidence, I told him, "I think it's pretty good. After all, I've been a journalist for more than 20 years." Long pause. "Well," he said, "that doesn't mean you can write." He was correct.
That manuscript still lives on a closet shelf, dusty and forgotten, thankfully. I
learned
 confidence doesn't equal skill. I spent the next year or two in critique groups and at conferences learning to write fiction. Finally, I came up with a book I could be rightfully proud to pitch. It became "Mama Does Time," the first in my series, published by Midnight Ink.
What is the best writing advice you've ever received?  Or do you have some personal writing advice to offer?
Strangely, the best writing advice I ever received was also the worst advice. Early in my newspaper career, an editor growled at me, on deadline: "Lose the flowery language and get to the point. Nobody cares what you think."
It was great advice for a reporter, who (back then, at least) was not supposed to write from a point of view. Let the people in news stories speak for themselves, we were told, without a lot of
writerly
input or interpretation.
I had to learn to do exactly the opposite in fiction. It wasn't easy at first.  Against everything I'd known as a journalist, I had to allow the people in my books interior thoughts, give them motives, make up the outcomes of their actions.
It turned out fiction fans DO want to know what I think — or at least what the characters I create think.
Who is your Dead Dream Date and why?  (Literary or otherwise)
My dream dinner date would have to be with the late Anne George, an Alabama poet and author who created the Southern Sisters mysteries. My taste in mysteries was changing back then from much darker writing — thrillers — to something lighter when I first found her books. She was such an influence because her funny, kind-hearted mysteries gave me permission to do a similar kind of book — Southern-flavored, full of love of family (even when family drives you crazy), and a little bit wacky.  Were she still alive, I'd ask her if she appreciated my series as an homage, or if she thought I'd completely missed the mark. (I hope she wouldn't answer the latter. It would make our dessert of Red Velvet cake rather awkward.)
Favorite cocktail or N/A drink and at what Florida bar?
My favorite "cocktail" is actually a beer. Don't judge! What can I say? I drive a 2003 pickup with a bumper sticker on the back that says Hillbilly.Com, so cocktails are a little high-class for me. My first favorite spot to enjoy a cold one is on my deck over the river. A close second is the Quarterdeck restaurant, perched above the ocean on the Dania Beach Pier.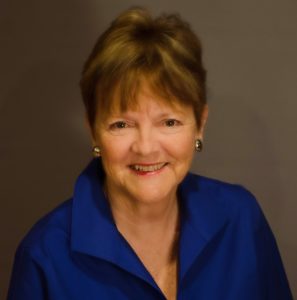 When she can set down her cold brew long enough to press click, Deborah posts pictures of the gorgeous sunsets from her back deck. I advise you to follow Deborah on her social media and to get to know Mama & Mace if you haven't already. Deborah knows Florida and she knows how to make you laugh! 
Save