I never give up an opportunity to talk to Michael Haskins. You will certainly get the chance to if you attend the Mystery Writers Key West Fest. He is one of the organizers behind the two day event that happen every summer. I went to the fest in its inaugural year and had a blast. (Pub crawl.) I learned a lot, too. Michael has a generous spirit and is full of Irish wit and fun.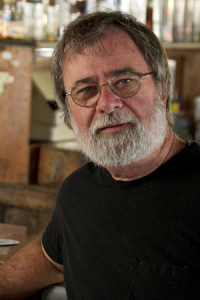 Actually, he is just back from his annual research trip to Ireland. I can't wait to read what new adventure Michael has in store for his PI character, Mick Murphy. Mick has one foot in Key West and one foot in Ireland. That combination makes for some interesting plot twists and mayhem.  Please check out the Mick Murphy series if you haven't already.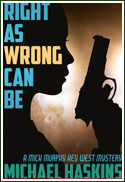 On to the interview—
How long have you lived in FLA?
20 years in Key West
Where do you write and when?
I write at a home office and usually during the mornings with afternoons set aside for re-reading/editing.
What is your biggest failure and what did it teach you?
My biggest failure was allowing the search for an agent and/or publisher to put my writing on hold and give me self-doubt. They were the gods of publishing then and I wanted in. Today, with the many small book publishers and e-book publishers, writers following the guidelines of using professional editors and cover designers, can produce good books that sell and make the author money. What I learned was you can not allow disappointments to keep you from writing daily.
What is the best writing advice you've ever received?  Or do you have some personal writing advice to offer?
Two pieces of advice, 1) write daily, 2) read all you can of writers you enjoy.
Who is your Dead Dream Date and why?  (Literary or otherwise)
Hemingway. He changed the way writers of his time wrote and still influences writers and readers.
Favorite cocktail or N/A drink and at what Florida bar?
Jameson's on the rocks, at the Smokin' Tuna, Schooner Wharf Bar or the Hog's Breath (honestly, any bar, anywhere).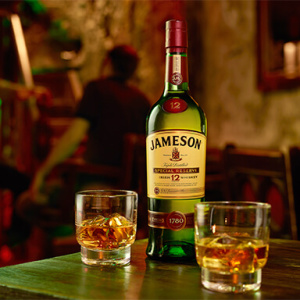 If you want more of Michael Haskins make sure to check out his website and event page. You can also read the interview I did with him in January 2015.