I met Georgette in a hotel bar. Sounds like the start of a great noir story. Doesn't it?!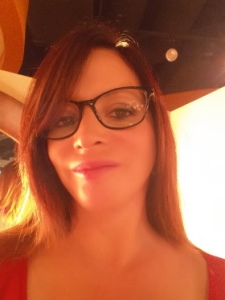 Actually, it was the hotel bar of the SleuthFest writer's conference. We have a mutual friend that insist we must meet. I am very happy I detoured through the bar that evening as now I get to introduce my followers to the wonderful Georgette St. Clair. She is a NY Times and Amazon Top 20 best-selling author living and writing in Central Florida. Georgette writes shifter romances. A shifter for those that don't know (I didn't either) is a shapeshifter, someone that can transform into animal form. Not all shifters are werewolves, FYI. They can be lions, dragons, bears– Harry Potter's Professor McGonagall is one. Georgette's novels, if you couldn't tell by the steaming hot covers, are not MG or YA stories. They are definitely for those wanting a little bit of erotica with their dose of were-creature. And who doesn't like a bit of steamy fun?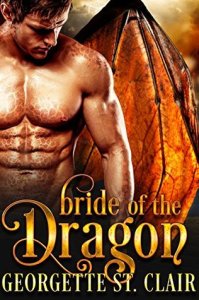 I caught up with Georgette between tending to her rose garden and playing with her three dogs. (Bane, a great Pyr-Black Lab mix. Clover, a red-heeler-lab mix. Luna, a doberman) Here are her answers to my standard 6 questions.
How long have you lived in FLA? 
Since 2004, when I moved here from Massachusetts.  Brrrr.
Where do you write and when? 
I used to write in my bedroom, but since my daughter moved out I've converted her bedroom to my office.  It's a long commute – approximately ten steps down the hall.  I get up every morning about 7 a.m., like it or not – because dogs – and then after I walk, feed, water and and entertain the dogs for about an hour I sit down and write for a few hours.  Then I take a break for a few hours, then back to it again around 2 or 3 p.m.  I aim for 3 chapters a day.
What is your biggest failure and what did it teach you?
My biggest failure was when I tried to write in genres that were hot at the time – new adult, billionaire bdsm – but that I don't personally prefer.  It taught me that it's fine to write to market – as long as you are still writing in a genre that you love, and read, and are familiar with.
What is the best writing advice you've ever received?  Or do you have some personal writing advice to offer? 
The best writing advice that I've ever heard is from Nora Roberts – "I can fix a bad page.  I can't fix an empty page."  Basically, give yourself permission to write that sucky first draft.  Once you've written it, when you look back over it, you will find two important things. 1.) It's probably much better than you thought it was when you were writing it, and 2.) It's DONE! So now you can polish and rewrite at your leisure.
Who is your Dead Dream Date and why?  (Literary or otherwise)  
Lord Byron, because he was a sexy bad boy who wrote poetry.
Favorite cocktail or N/A drink and at what Florida bar? 
The Wine Room on Park Avenue – they have CHOCOLATE WINE.  I can't even.  I mean, I could live off that stuff. Not for long, obviously, but I'd die with a smile on my face.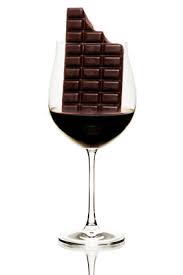 Please check out Georgette's website for links to her best-selling books and to read her blog. FYI-You can sign up for her newsletter and receive a free novelette.
Save
Save
Save
Save