It was touch and go there for a few days. Volunteering (with a head cold) four days straight can do that to you. But I pulled through and have some wonderful memories of this year's conference.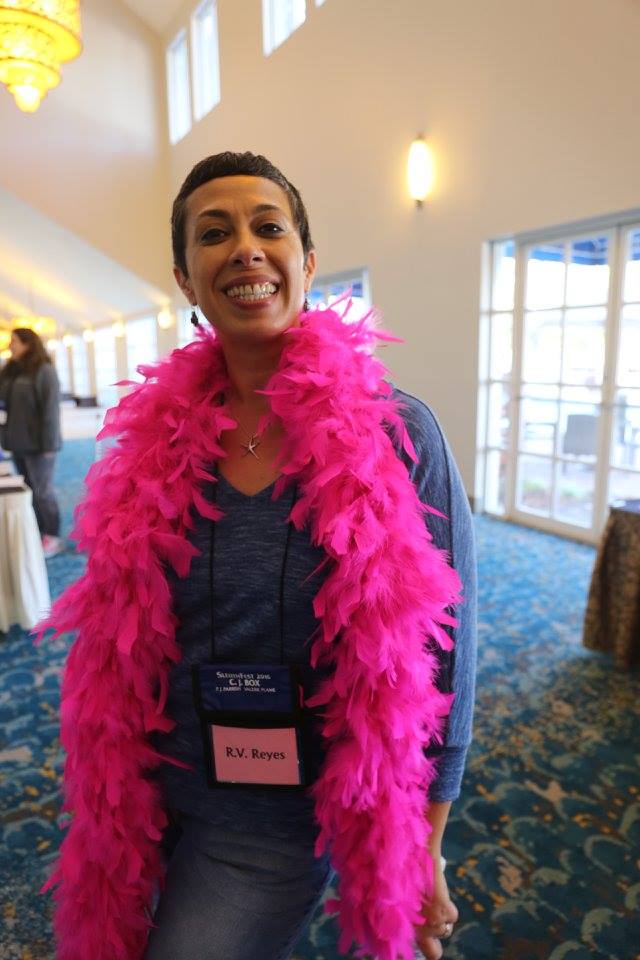 SleuthFest 2016 was another grand success. Our guest of honor CJ Box was funny, humble, and smart. I must admit I was not in the know about his body of writing. But now I want to read all of his Joe Pickett, game warden, mysteries. They are set in Wyoming and after my binge watch of Longmire I am all about the western law enforcement vibe. He contributed some awesome swag to the conference tote bag — a bottle opener. He also gave out shots of bourbon at one of his talks. So heed this advice — if you ever get a chance to hear/met CJ Box take it.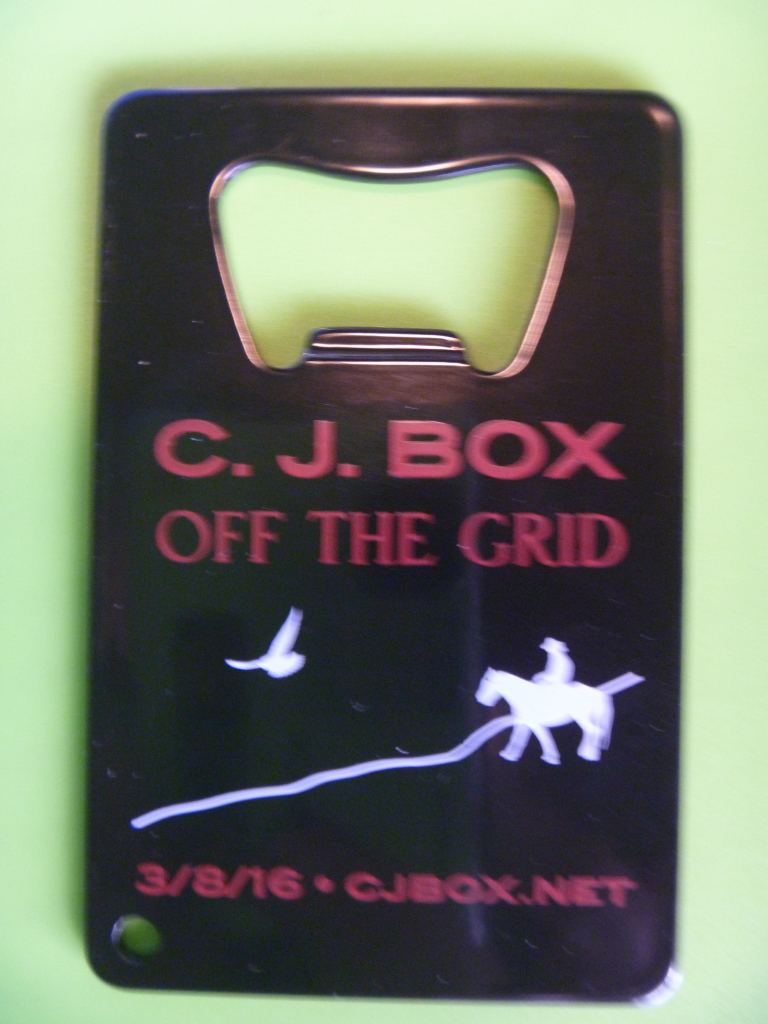 Other highlights :
I got to read one of my Ossie short stories WIP to an audience of mystery writers. I co-presented a panel on "Writing the Other" about how to respectfully add characters from other cultures and ethnicity than your own. My co-presenter , Harriet Ottenheimer, and I got wonderful feedback and we hope to present it again at next year's conference. One of my favorite panels that I got to attend was  Ali Brandon's (Black Cat Bookshop Mysteries) and Michelle M. Merrill's "The Author's Paranormal Journey" 'a juxtaposition of Joseph Campbell's Hero's Journey with the Tarot's major arcana. I shared some prosecco with a charming Irish mystery writer, Laurence O'Bryan. We share a friend in common, Michael Haskins. (He runs the Key West Mystery Writers conference.) I got to have two strategy sessions about my writing and how to proceed and place my sassy Latina PI. One was with Erin George of Henery Press! (l love their titles and authors!) The other was with Danielle Burby of Hannigan Salky Getzler Agency. I got great advice and encouragement from both ladies. That's the best thing about SleuthFest— networking! I have met so many agents, editors, writers, and publishers at the conference. Everyone of them willing and open to conversation.
There are a ton more wonderful moments that I could share but I'll save them for later.
In other news— I want to restart my Miami Interview series. I am thinking of revamping the questions and title. What do you think about Tropical Topics or Miami Mayhem or South Florida Sleuthing? Leave your votes in the comments section.
Until next time, enjoy your city and follow your passion!
[contact-form][contact-field label='Name' type='name' required='1'/][contact-field label='Email' type='email' required='1'/][contact-field label='Website' type='url'/][contact-field label='Comment' type='textarea' required='1'/][/contact-form]