Yes, I know. I am out of order. It wasn't superstitions that had me skip #13 it was just a document folder mix-up. So, I am fixing the problem by going backwards. The interview after this one will put me back in numerical sequence. I hope I am forgiven. On to the interview…
Richard Brawer and I are members of Sisters in Crime. Yes, the mystery writers group was founded to help promote women in the genre but it is not just for sisters. Misters are welcomed, too. (See equality if you have any questions.) When I asked the group in an e-mail if anyone had a good personal story about Miami, Richard replied he had  one from his childhood. Miami Beach was Swamp & Deco from his recollection.  I don't know if it was true in the 50s but in the late 30s it certainly was!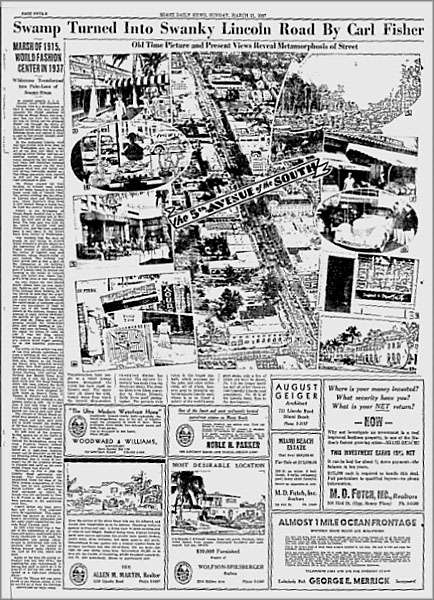 Richard has several novels, including romantic suspense, mystery, and historical fiction. But the one he told me about in this interview has a Quaker main character. I am certainly intrigued by that fact and I hope you will be, too.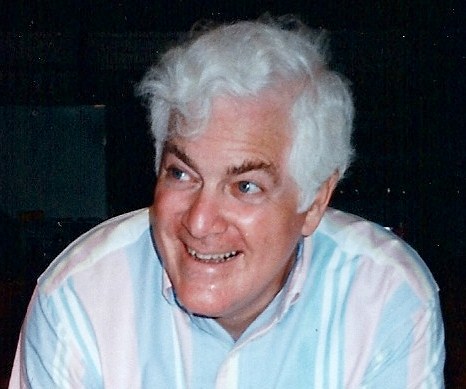 1. Have you ever been to Miami? Please tell us the one thing you found delightful or unique about "The Magic City".
Interesting that you called Miami the "Magic city." There was a TV show with the same name that I loved. It was set in the 1960s. They used the façade of the Fontainebleau as the hotel. Unfortunately, it was cancelled.
My first recollection of Miami was on a vacation in 1950 when I was seven. We stayed at the Lord Tarelton hotel where many celebrities also stayed. My mother had a photo of my parents flanking Ed Sullivan but I don't know what happened to it.
At that time 16th street, or Lincoln Road, was the end of Miami Beach but I believe Collins Avenue (I don't know if it was called Collins Avenue back then) continued further north into what was a swampy area at that time. My father told a story about how he and a couple of men took a drive and saw a for sale sign on a piece of "swamp land." They didn't buy it. On the property today stands the Fontainebleau and the Eden Rock. I don't know if this story is true or a fabrication but it's a good tale.
That first trip to Miami Beach was the beginning of my love for Florida. I graduated the University of Florida in 1964. I met my wife there. We visit her sisters often. I have watched Miami Beach go from what it was on my first visit, through motel row, to a rundown crime-ridden city, back to exclusive condo buildings and a revived "South Beach" where the rich and famous again hang out. I was really sad when the Rascal House in Sunny Isle closed.
2. What is your favorite novel set in Florida and why?
I guess if I had to choose today I would say Carl Hiaasen. I think he is hysterical. But I also like Tim Dorsey and Laurence Shames. Going back I've read all John MacDonald's Travis McGee and Brett Halliday's Mike Shayne mysteries.
3. Tell us about your writing and main characters.
I have been writing mystery, suspense and historical fiction novels since 1994.
Love's Sweet Sorrow, a romantic suspense thriller, is my latest novel published in September 2014 by Vinspire Publishing.
Love's Sweet Sorrow is a true test of love and faith. There can't be two people more opposite than Ariel and Jason. Ariel is a traditional Quaker with an absolute aversion to war and killing. Jason is the lead counsel for America's largest weapons manufacturer. Their budding romance is thrown into turmoil when Jason accidentally uncovers evidence linking his company's CEO to arms smugglers selling weapons to terrorists.
As the chases, kidnappings and harrowing escapes from those trying to retrieve the evidence intensify, Ariel is forced to kill to save their lives. She withdraws into a raging inner conflict, unable to reconcile whom she has been to whom she has become.
Jason's battle to expose the smugglers and convince Ariel that saving their lives was an innate reflex amplifies their differences and compels them to delve deeply into their long-held opposing convictions and question whether they are truly meant to be together.
Readers have said: "Well written" "Fast paced plot." "Grabs you from the first page." "Wonderful character construction" "An on-the-edge-of-your-seat thriller" "I couldn't turn the pages fast enough." "Quaker character adds a unique twist" "Huge moral barriers for them to overcome" "An enjoyable read from beginning to end."
Read the full book jackets, reviews and excerpts for all my novels at the Amazon pages for my books or on my website: www.richardbrawer.com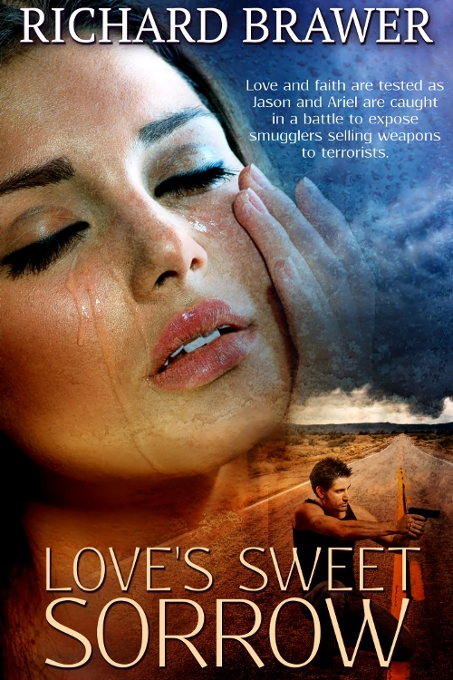 4. Would your main character(s) be a fish out of water in Miami or would they dive in and swim with the sharks?
Jason and Ariel would be "fish out of water in Miami." Ariel's Quaker Meeting (Quakers refer to their congregational services as a Meeting) was established in the 1660s. At that time the Spanish had claimed Florida. I can't be sure, but I doubt there were any Quakers in Florida during Spanish control.
I would definitely encourage Jason and Ariel to visit Florida to recuperate from their ordeal and bask in the sun and swim in the ocean―not when sharks are present―but they would not have encountered their antagonists in Florida. Although there are military contractors in Florida and the CEO of "America's largest weapons manufacturer" may have a winter home in Florida, his company's headquarter would not be in Florida. Also the story transverses from New York City to Las Vegas. Finally, a scene at the Meeting is crucial to the book.
Richard– For the sequel you might have them visit Miami as we do have a Friend's meeting house  and, as you said, plenty of weapons.
.