This installment of my Miami Interviews is with Joan Lipinksky Cochran. Joan is an interesting lady.  Her novel, not only, tackles race relationship in Mid-century Miami but she has a fascination with Jewish gangsters and has a Yiddish glossary on her website. Take a few moments to get to know her.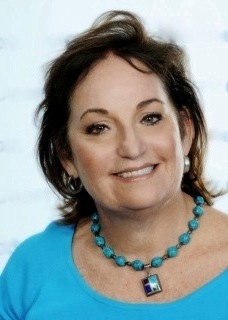 1. Have you ever been to Miami? Please tell us the one thing you found delightful or unique about "The Magic City".
I grew in Miami – specifically, Coral Gables – and am still thrilled by the beauty of Biscayne Bay when I drive across the Rickenbacker Causeway, take the expressway from Miami to Miami Beach, or sail into Coconut Grove through Stiltsville. I also love the fact that the one constant is of Miami is change. When I was growing up in what many called "Miamuh" it was a small, southern and, sadly, bigoted town – the Miami. I'm writing about in my short story collection. Then it went through a major expansion as northerners moved down, Cubans and then other Latin Americans immigrated, before it became a glitzy sophisticated international city.
2. What is your favorite novel set in Florida and why?
That's impossible to answer. I think that John D. McDonald captured Florida in a way no one else has and I still visit his protagonist Travis McGee's fictional boat slip when I'm at Bahia Mar. He writes of a South Florida that is still pristine and mourns the gradual loss of its natural beauty.
3. Tell us about your writing and main characters.
I recently published Still Missing Beulah: Stories of Blacks and Jews in Mid-Century Miami. It's a collection of short stories and historical accounts of the civil rights era told through the eyes of Tootsie Plotnik, an aging Jewish businessman whose bigotry is challenged by the black people who enter his life. It's a sort of "spoonful of sugar" approach to learning about Miami's less-than-positive past because, readers tell me, the dialogue is funny and the characters are compelling.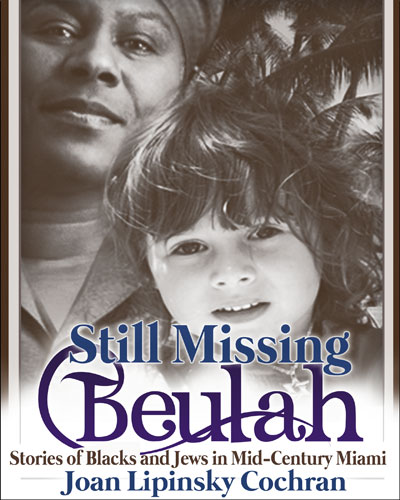 4. Would your main character(s) be a fish out of water in Miami or would they dive in and swim with the sharks?
Tootsie's a tough guy who'd take the sharks on under his own terms. Probably haul them into the boat and beat the heck out of them.
Find Still Missing Beulah on Amazon or via Joan's website. You can also find her on Twitter @wordsbyJoan.